Serial and custom-made mobile refrigeration and air-conditioning
Flexible, customer-oriented and innovative:
Mobile refrigeration technology since 1994
With more than 25 years of experience, PMC has built a reputation for quality, reliability and innovation in the field of mobile refrigeration technology.
At our modern production site in Markgröningen – located near Stuttgart, Germany – we develop and manufacture serial and custom-made products for a great variety of applications, including bus equipment, mobile industrial refrigeration, apparatus engineering and luxury car equipment.
Find out more about PMC here.
Quality
PMC products offer made in Germany quality and high-performance refrigeration engineering.
Reliability
Binding delivery dates and expert customer service you can rely on.
Small Series
Our flexible manufacturing approach also offers ideal conditions for small series productions.
Custom-Made Products
Mobile air conditioning systems and refrigerators tailored precisely to your needs in terms of construction and performance.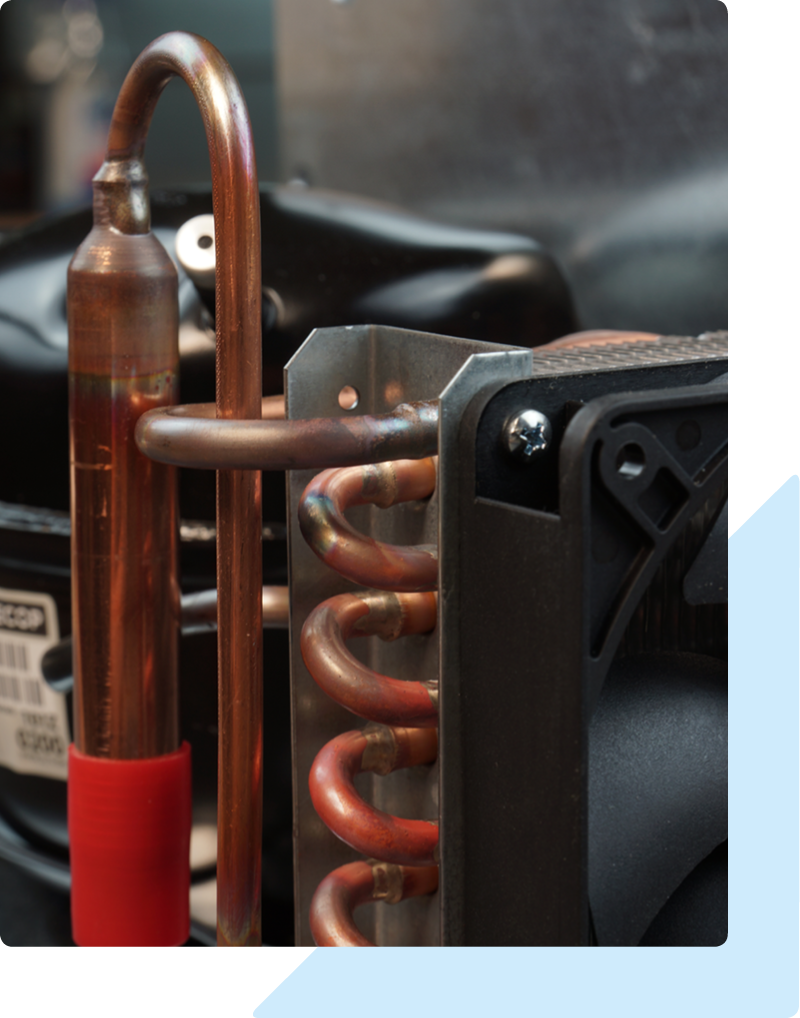 Special requirements,
perfect solutions
An expert in mobile air conditioning and refrigeration technology, PMC's experienced and highly specialized team is dedicated to the development and manufacturing of tailor-made solutions for demanding applications. Thanks to precise, CAD-engineered fabrication and robust, made in Germany workmanship our products will handle the most extreme requirements and operating conditions – from air conditioning systems for mobile hospitals to refrigerators in submarines.
Mobile Refrigeration Technology
Refrigeration and air conditioning systems that withstand the challenges of mobile applications and heavy duty applications. Our air conditioning and refrigeration technology has been optimized for mobile industrial cooling requirements.
CAD-Based Manufacturing
Complex installation circumstances and special dimensions in buses, vehicles and industrial cooling applications require a maximum accuracy of fit and reliable planning. Thanks to our CAD-engineered fabrication, we are able to manufacture mobile refrigeration technology tailored precisely to your specific needs.
Reliable Cooling Performance
Maintaining a cold chain, meeting medical standards or protecting temperature-sensitive goods in extreme conditions requires a constant and reliable cooling performance. Our own in-house production of cooling units guarantees a high level of quality and reliability for your mobile cooling needs.

Mobile Cooling in every department
Our product range for
mobile refrigeration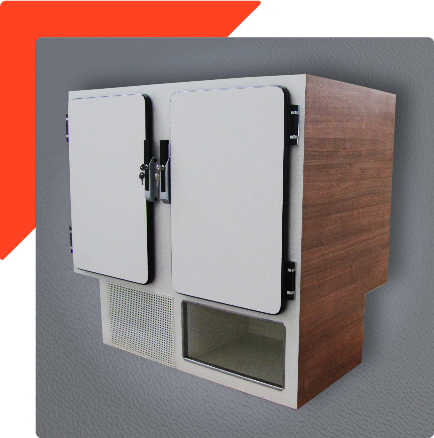 Bus Equipment
Bus refrigerator standards
Custom-made solutions
Bus freezers
Bus catering accessories
In-house cooling units
Tailor-made measures
Custom decors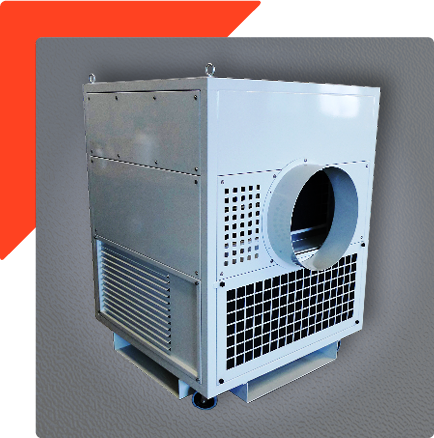 Industrial Cooling
Custom-made refrigerators
Industrial cooling
Mobile air-conditioning
Troop catering
Cooling for containers
Food processing
(Sub) Marine refrigerators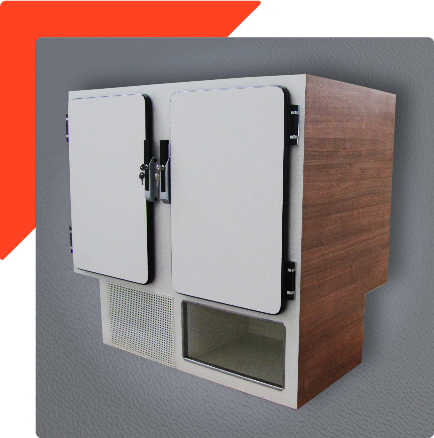 Bus Equipment
Bus refrigerator standards
Custom-made solutions
Bus freezers
Bus catering accessories
In-house cooling units
Tailor-made measures
Custom decors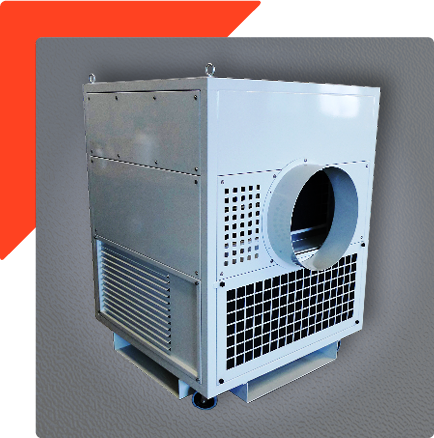 Mobile Industrial Cooling
Custom-made refrigerators
Industrial cooling
Mobile air-conditioning
Troop catering
Cooling for containers
Food processing
(Sub) Marine refrigerators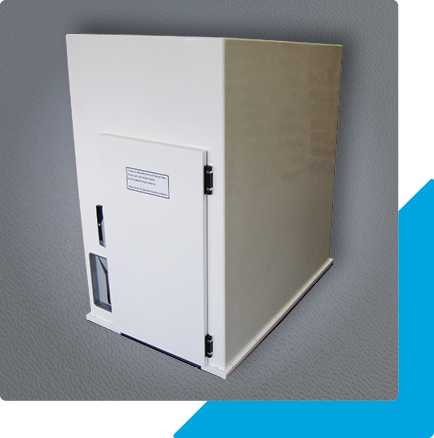 Apparatus 
Water transport
Water cooling
Drinking water supply
Hot-water modules
Decontamination
NBC Defense
Pollutant Disposal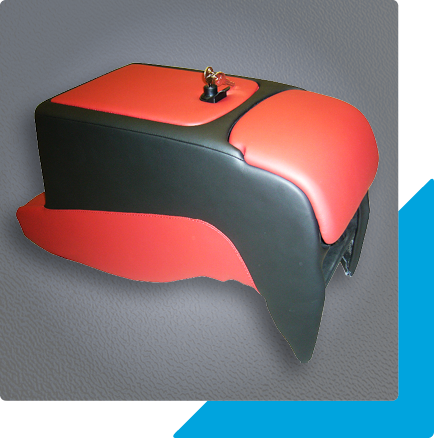 Car Luxury
Car refrigerators
Cooling compartments trunk
Made-to-measure production
Freezer compartment for cars
Luxury picnic
Cooled picnic basket
Classic cars and convertibles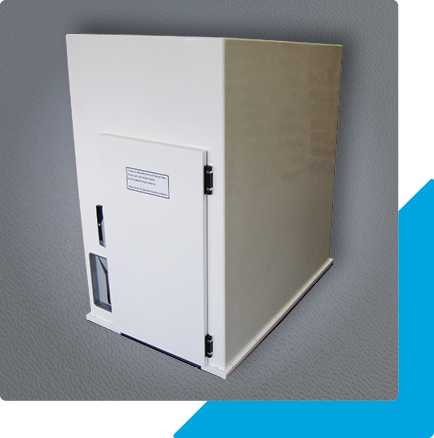 Apparatus
Water transport
Water cooling
Drinking water supply
Hot-water modules
Decontamination
NBC Defense
Pollutant Disposal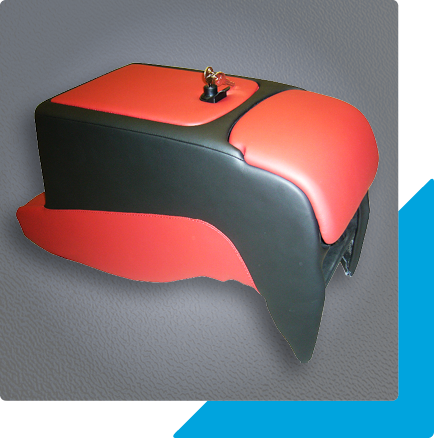 Car Luxury
Car refrigerators
Cooling compartments trunk
Made-to-measure production
Freezer compartment for cars
Luxury picnic
Cooled picnic basket
Classic cars and convertibles
PMC MTech GmbH | Maulbronner Weg 37 | 71706 Markgröningen | Tel: +49 7145 900261 | E-Mail: info@mobilekaelte.de